Meet Our Team – Simon Bedford
Simon Bedford MIEx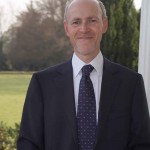 Simon has enjoyed a successful career in exporting working in the private sector. He set up his own company,SGB Associates (UK) Ltd, 10 years ago and he has been working in association with Russell Business Services since 2006.
Simon provides specific export training courses and tailored in house international strategy development. He also has a practical knowledge of alternatives to direct export. He advises on the many optional routes to market, from agents and distributors to setting up branch offices, local distribution companies, licensing, Joint Ventures, and establishing overseas subsidiaries.
Simon has in depth knowledge of a wide range of markets from Europe and the USA, to the Middle East and South East Asia. He worked for many years in the international division of a Belgian multi national. He now also specialises in support and advice for companies entering the new and emerging markets.
Simon is an Associate Lecturer in International Business and Marketing at Sheffield Hallam University.